30 Years Running
The Night Run
™
is Arizona's oldest night road race, formerly known as the "Night Run for the Arts." When the original organizers abondoned it a few years ago, two participants, who had met on the course, became the new race directors in 2012. Encouraged by friends, volunteers, and the original host city of Scottsdale, we re-branded the race with an endearing "Night Owl" theme, and are proud to carry on the tradition. The Night Run's big energy is fueled by a tiny nonprofit with local Arizona roots, and raises awareness for worthy community causes; simply because we love people, and we love to run.
History in Motion
Running is a movement and change is the only constant. After a long and rewarding history in Scottsdale,
2015 will be our first year at Tempe Town Lake!
Our biggest asset has always been our urban race course and these new courses rival any, anywhere. The courses traverse both banks of Tempe Town Lake with its stunning panoramic scenery and include Tempe Center for the Arts, the iconic pedestrian bridge, Tempe Beach Park and Mill Avenue on a Saturday night!
There is a place for everyone at The Night Run. Strollers, fun-walkers, first-time racers, parents, grandparents, volunteers, and hard-core runners alike can come together and succeed, and enjoy a wonderful May evening in a unique setting. Come early to enjoy our popular "Owl's Nest" Expo before the
5K
,
8K
, or
Kids Dash
(8 & under). Stay late and celebrate on Mill Avenue!
Glow shirts are back. The classic 8K is back. The Team Challenge is back.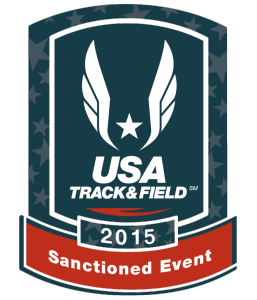 All participants receive a commemorative glow-in-the-dark finisher's medal, a highly reflective, tech fabric,
Made in USA
T-shirt* with endearing
"Nite Al"
logo, and goody bag with glow bracelets and other treats. As always, we'll provide complimentary food and beverages, and we are fortunate to partner with numerous quality nutrition sponsors. A wide array of booth vendors will provide valuable information and fantastic giveaways, and our prize wheel will be back as well - so don't forget to take your free spin!
Liberty Wildlife
will also be returning with their crowd-favorite Live Owl Exhibit! * T-shirt not guaranteed for race day registrants.
Children under 12 can run the 5k or 8k Free with a paid adult registrant! Kids Dash is $5.
Please fill out a hard copy registration form for the child, and indicate the name of the paid adult.
* Free and $5 entries do not include T-shirt or chip timing.
We Give Back Through Charity
The Night Run, Inc., is an Arizona 501(c)(3) nonprofit, and we are proud to partner with an established and respected local nonprofit. The Night Run 2015 will benefit Tempe Center for the Arts Foundation, which is the heart of our staging area and expo!
Are you interested in supporting Arizona's oldest night race and a true Valley tradition?
Email
team@thenightrun.org
to learn more!
The Night Run and post-race festivities historically draw a huge crowd and provide a great marketing opportunity for sponsors. We have a vibrant social media following as well. We would love to collaborate with you!
The Night Run™ is a Superb Owl® Production